Discover more from Older Not Over
A newsletter and community for those who thought it was too late to change the course of their lives. Just because you're older doesn't mean it's over.
#3 - Greg Louganis, how making your bed could change your life and 100 Side Hustles
A newsletter for those who thought it was too late to change their career late in life and embark on a new adventure, curated by Alan Swan.
"Change is painful, but nothing is as painful as staying stuck somewhere you don't belong`" Mandy Hale
I'll keep my introduction short and sweet this week. I've been thinking a lot about my podcast conversation with Greg Louganis below. The 4x Olympic Gold Medalist shares much wisdom on making changes later in life and dealing with hardship. One piece of advice he shared has really stuck in my mind. When you are going through a rut and feel you can't achieve anything do this one thing without fail.
Make your bed.
This small action can make a huge difference to your day. Small wins add up. And that's the point of 'Older Not Over'. If you want to change your career or follow a passion, you have to start somewhere. It's not going to happen overnight. But if you do one small thing per day you'll be much closer to reaching your goal and maybe changing your life.
So tuck in that duvet, fluff up that pillow and enjoy this weeks newsletter. I hope it inspires you on your 'Older Not Over' journey!
Alan
As always if you feel you know someone who would benefit from this newsletter, please share the link below for them to subscribe.
If you want to get in touch, share your own story or have come across a brilliant example of and 'Older Not Over' adventure please do get in touch at info@oldernotover.com
---
'Older Not Over' Podcast
My guest this week is Greg Louganis.
The story of Greg's life has inspired millions. Greg Louganis is simply the greatest diver in history. Born to a young Samoan father and Northern European mother, and adopted at nine months, Greg began diving at age nine, and at sixteen won a silver medal at the 1976 Montreal Olympics. But despite his astonishing athletic skill, Greg struggled with late-detected dyslexia, prejudice toward his dark skin colouring and anguish over his homosexuality, which he felt compelled to hide. Being in the spotlight intensified his difficulties with relationships and substance abuse.
However, Louganis went on to win double gold medals at the 1984 and 1988 Olympics. His triumph at the 1988 Olympics came several months after he tested positive for HIV.  His story is incredible, his attitude to life, inspirational.
To listen to the latest episode of 'Older Not Over' with Greg click on your favourite platform.
The Greatest Diver Of All Time - 4x Olympic Gold Medalist - Greg Louganis: Coach Greg will help you get over the fears and frustrations of reaching gold medal levels of mind and body health. Get started by signing up now. www.greglouganis.com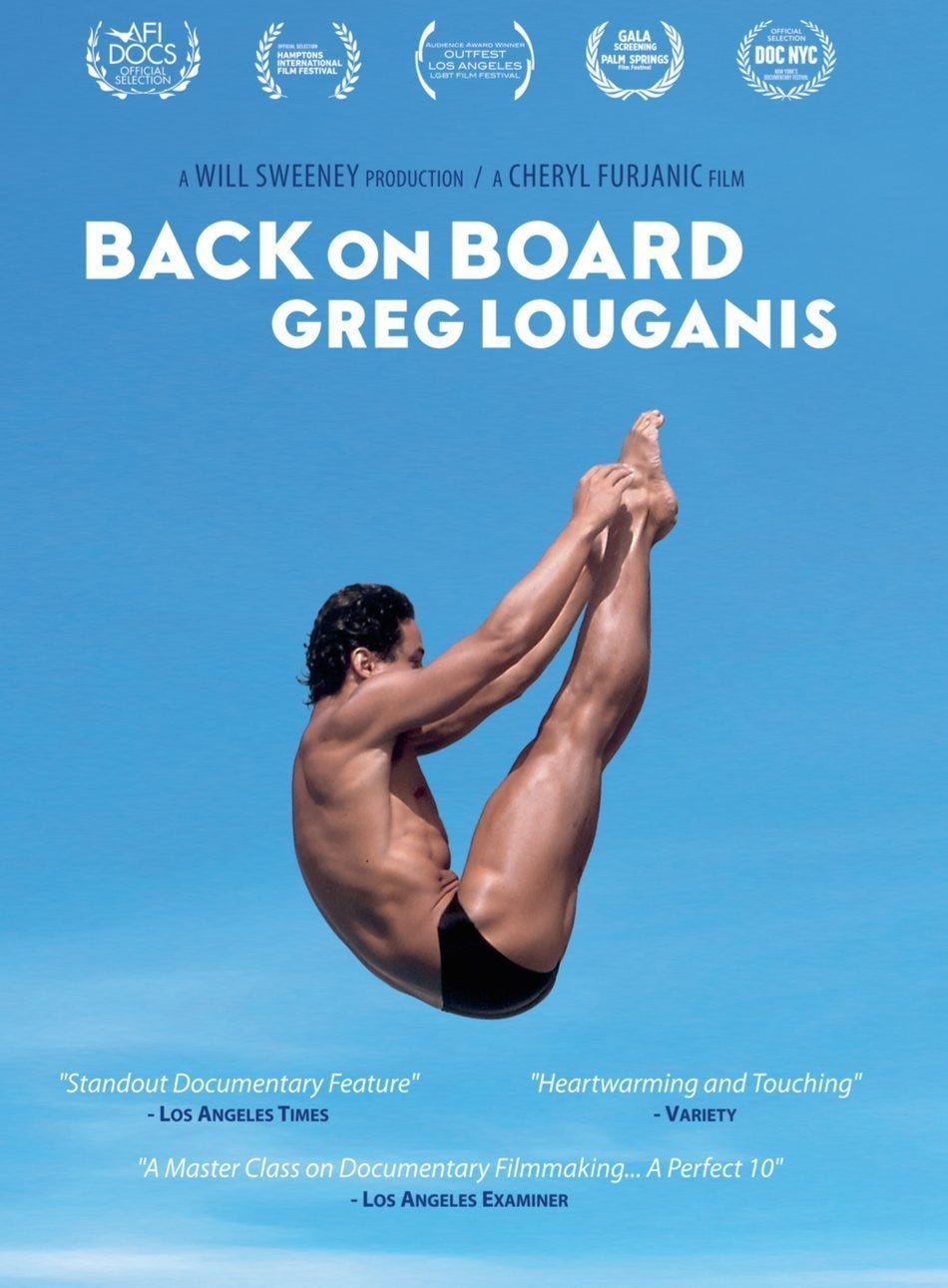 As always if you feel you know someone who would benefit from this newsletter, please share the link below for them to subscribe.
---
Three stories to inspire you this week.
Midlife crisis, Gen-X-style: less running away, more running marathons
Great stories in this article of people who made a change halfway through their lives. Love that line too… "less running away, more running marathons". https://www.smh.com.au/lifestyle/life-and-relationships/midlife-crisis-gen-x-style-less-running-away-more-running-marathons-20200626-p556h6.html
What to do in midlife to age well and feel great at 80
Longevity expert Professor Norman Lazarus is in his eighties — and remarkably healthy. His research has revealed why. It's about what he did at 50. https://www.thetimes.co.uk/article/what-to-do-in-midlife-to-age-well-and-feel-great-at-80-qm8bjzdp2
How To Make A Career Switch Into AI when you are 40 years old
Artificial intelligence jobs are growing and they are not all aimed at fresh out of college tech graduates who are 22 https://analyticsindiamag.com/how-to-make-a-career-switch-into-ai-when-you-are-40-years-old/
---
For Book's Sake!
Our recommended read this week is "100 Side Hustles: Unexpected Ideas for Making Extra Money Without Quitting Your Day Job" by Chris Guillebeau 
Distilled from his 'Side Hustle School' podcast, the book contains a variety of case studies featuring teachers, artists, coders, and even entire families who've found ways to create new sources of income.
With insights, takeaways, and photography that reveals the human element behind the hustles, this book covers every important step of launching a side hustle, from identifying underserved markets to crafting unique products and services that spring from your passions. It's a beautiful book to dip into and out of.
There's a side hustle idea waiting for you, too. Which idea will you choose?
---
Until next week remember….
"Don't think there are no second chances. Life always offers you a second chance... It's called Tomorrow" Nicholas Sparks
---
Thanks for reading! Before you go, if you have found value in this edition of the newsletter, or want to support the content I'm producing, you might consider buying me a cup of coffee!