Discover more from Older Not Over
A newsletter and community for those who thought it was too late to change the course of their lives. Just because you're older doesn't mean it's over.
#2 - Roz Savage, 68-year-old YouTube fitness instructors and we remember Julia Child
A newsletter and community for those who thought it was too late to change their career or embark on a new adventure, curated by Alan Swan.
"When the winds of change blow, some people build walls and others build windmills." Chinese proverb
Welcome to issue 2 of 'Older Not Over'.
First things first, I cannot believe the response to the debut issue and podcast. Thank you for taking the time to comment, share, tweet and message me. It means an awful lot, and it has reinforced to me just how many people are considering making a change to their career or considering following a passion later in life right now. It's never too late. You just have to start. Is today the day?
As always if you feel you know someone who would benefit from this newsletter, please share the link below for them to subscribe.
If you want to get in touch, share your own story or have come across a brilliant example of and 'Older Not Over' adventure please do get in touch at info@oldernotover.com
Lots to inspire you this week, including my conversation with four-time Guinness World Record holder Roz Savage. Everything changed on the day she wrote two versions of her obituary. Scroll down to hear her incredible story.
Also this week, how to become a Youtube influencer at the age of 68. Three amazing examples of real-world career changes and our book recommendation of the week.
For now, have a great week and don't forget, just because you're older, doesn't mean it's over!
Alan
---
'Older Not Over' Podcast
My guest this week is Roz Savage.
Roz is the first (and so far only) woman to row solo across the world's "Big Three" oceans: Atlantic, Pacific, and Indian. She holds four Guinness World Records, and her new book "The Gifts of Solitude: A Short Guide to Surviving and Thriving in Isolation" has just been released.
It was an unexpected career move for a former management consultant who didn't particularly enjoy exercise. Roz was inspired to brave the oceans when she realised two things: 1) we are all capable of much more than we tend to believe we are, and 2) we need to make some changes if we're going to live healthy lives on a thriving planet. So she used her voyages to expand her limits and to promote sustainable living.
She now writes, speaks, and lectures on sustainability, courage, resilience, and change.
To listen to the latest episode of 'Older Not Over' click on your favourite platform.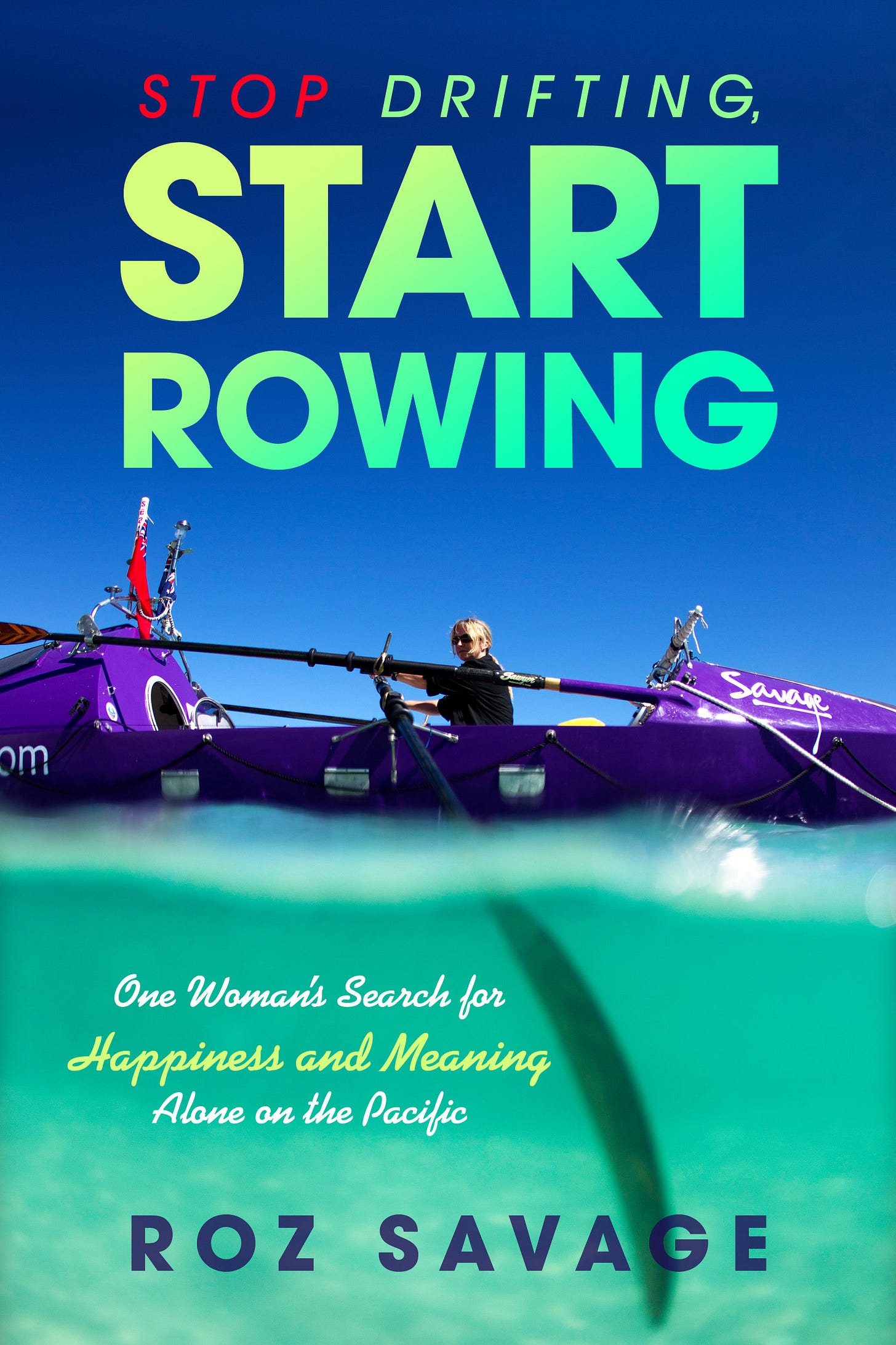 ---
Three stories to inspire you this week.
How to switch career at any age where being older can be a real advantage.
Three brilliant real-life examples in this article. https://www.dailymail.co.uk/home/you/article-8568041/How-switch-career-age-fact-older-real-advantage.html
It's Never Too Late to Pursue a Dream….. even at 96
Sidetracked by poverty and World War II, Giuseppe Paternò finally got his degree at 96. Oh, and it was an honours degree. https://www.nytimes.com/2020/08/05/world/europe/italy-graduate-96.html
A new generation of influencers is emerging in their 50's and 60's
From a 68-year-old fitness instructor to a 57-year-old music aficionado, a new generation of influencers is emerging as the number of older YouTube users rise. https://www.wsj.com/articles/its-never-too-late-to-start-your-youtube-career-11596625200
---
Remembering Julia Child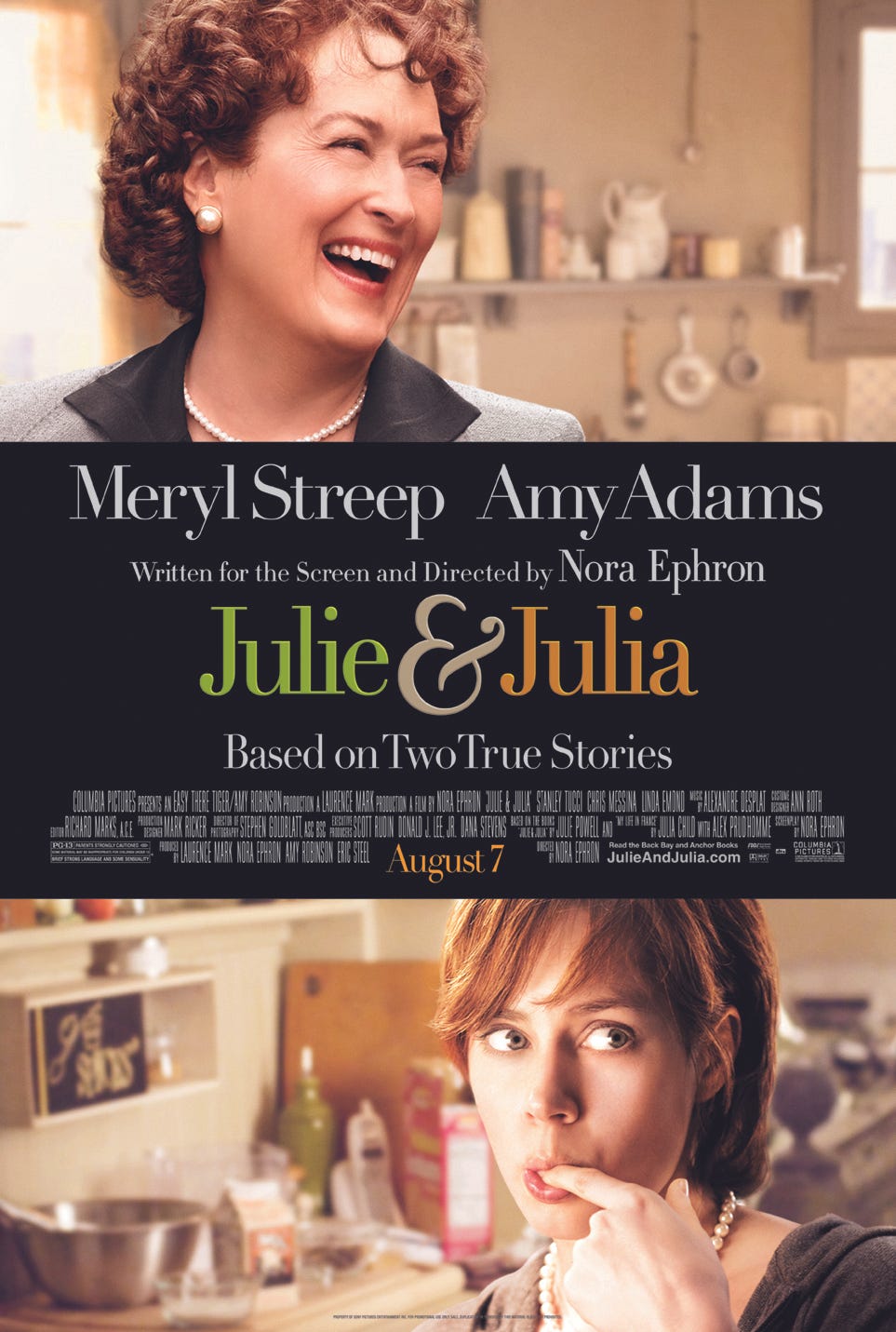 Julia Child would have been 108 this coming Saturday. I think she is one of the most inspiring characters in history when it comes to the spirit of this newsletter. She didn't discover her true passion for cooking until she turned 36 and what a legacy she left in the culinary world. Julia wrote her first cookbook at 49 and became a household name as a TV cooking presenter at 51. If you have time this week, sit back and enjoy the fantastic 'Julie & Julia' It will leave you inspired and more importantly feeling good. And we all need that right now.
---
For Book's Sake!
Our recommended read this week is "Stillness Is the Key" by Ryan Holiday.
Considering all that has happened over the past few months and the chaotic world we now face, it's never been more important to remember how to be more present and live in the moment. 
Just as Winston Churchill used bricklaying as a time to recharge and reflect, or Oprah Winfrey learned deep empathy from her quiet childhood, we can all benefit from stillness to feed into our higher ambitions - whether changing career late in life, building a business or merely finding happiness, peace and self-direction. This book is filled with wisdom and examples from historical and contemporary figures, showing how to cultivate this quality in your own life.
Holiday draws on timeless Stoic and Buddhist philosophy to show why slowing down is the secret weapon for those charging ahead.
---
Until next week remember….
"Even the greatest was once a beginner. Don't be afraid to take that first step." Muhammad Ali
---
Thanks for reading! Before you go, if you have found value in this edition of the newsletter, or want to support the content I'm producing, you might consider buying me a cup of coffee!